Since the inception of Craft Truck we've been accumulating a stash of great additional value-added content. You can have access to all of it and few extra goodies as well.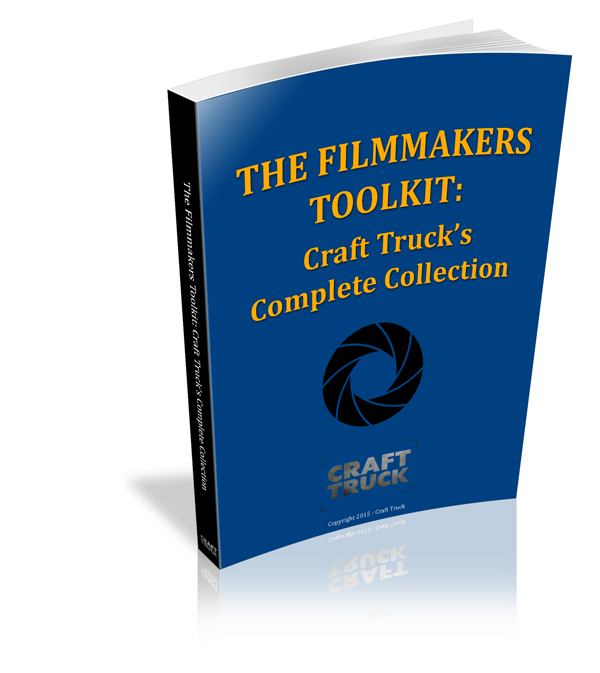 Jared Goldman's 54 Point Delivery Template — this is the template that Jared ("Adult Beginners", "The Skeleton Twins"), uses when he starts all of his productions. He's a veteran producer and this is a must have list to work off of if you want to sell your film to a distributor.
Music in Film: A User's Guide for Film Producers — want to understand how music publishing works and how to license music for your film, this is for you. Music is complicated, but David Steinberg, entertainment attorney to some of the biggest rock bands in the business, has graciously provided us with an all access guide to the world of music in film.
Six Things to do Before Buying a Digital Cinema Camera — Craft Trucks very own, Jeff Glickman, and host of the Through the Lens series, has written down in this 12 page eBook his buying guide based on over 40 interviews with some of the worlds greatest cinematographers. This is essential reading before buying a digital cinema camera.
Film Insurance: a Complete Guide — curious about how film insurance works. This guide was provided to us by Steve Beatty, a veteran insurance broker. Insurance can be a murky world and there are certain things you should know before you purchase it for your film.
BONUS: As a special bonus, we'll include 3 videos only available with your download:
Choosing Your Tools by Gordon Willis
Advice to young filmmakers by Dean Cundey, and
How to get started in film by Reed Morano
Enter your email address below and you'll get exclusive access to all 4 guides & more that you can't find anywhere else on the site:
no thanks, I'm cool, but I'd like to see a cool video about how Steve Soderbergh packs his RED