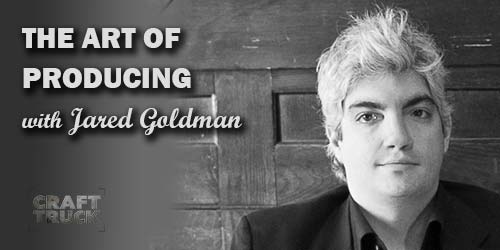 Welcome back to Business of Film, episode 59. This week we've got producer Jared Goldman ("Adult Beginners", "Kill Your Darlings"). Jared is a passionate filmmakers and attacts the job for all the right reasons. A tremendous background in the film industry with tons to share… and a special free give away!.

Jared has produced or been involved in a producing capacity with film like Adult Beginners, Kill Your Darlings, The Skeleton Twins, And So It Goes, Solitary Man, Manda Bala and many others.
Jared started at Miramax in Delivery and Business Affairs and then moved to GreeneStreet Films where he was Manager of Production Deptartment. He is also, as a special bonus, sharing with our audience his personalized Deliveries Template. This tempalate includes a 54 item checklist that you need to go through on every film that you make.
Deliveries are extremely specific and if you aren't on top of them from the very beginning, it will prove to be a major issue when it comes time to deliver you film to your distributor. This is such an important an in-depth document.
Just fill out your email address below and you'll get a direct dowload link to the template.
Get Jared's Delivery Template!
We hope you enjoy this episode. Please leave us a review on iTunes, it really helps, and we appreciate it. We'll even send you a digital muffin.

Also, if you have any comments or questions, just write'em below or find us on Twitter.