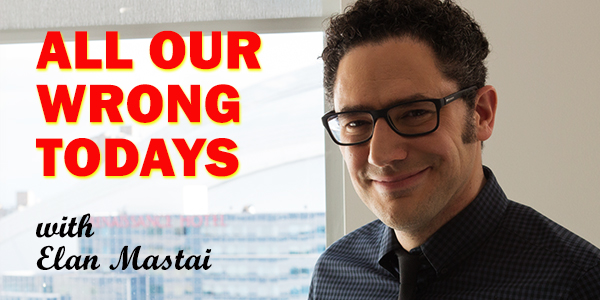 Welcome back to Business of Film podcast, episode #78. Screenwriter and now novelist, Elan Mastai, is our guest. On this episode we talk about Elan's first novel, All Our Wrong Todays, and how Paramount Pictures ended up optioned the film rights with Elan adapting the novel for the screen.

ELAN MASTAI is the screenwriter behind the successful indie movie The F Word (starring Daniel Radcliffe and Zoe Kazan), His other screenwriting credits include The Samaritan (starring Samuel L. Jackson) and Alone in the Dark, based on the hit video game.
Here's a quick video from interview:
All Our Wrong Todays follows Tom Barren, an insecure underachiever living in "techno-paradise," a Jetsons-esque version of Toronto in 2016 that includes teleporters, flying cars, viable moon bases… and the unveiling of the first commercial time machine, engineered by Tom's celebrity scientist father. When an accident of fate derails the machine's premiere mission, Tom – dealing with his own private grief – becomes an unwitting time-traveler, zooming into a previous era in an attempt to set things right. His rash decision triggers a chain of events that rips apart the very fabric of the universe and deposits him in the new 2016 – our 2016.

Also, if you have any comments or questions, just write'em below or find us on Twitter.