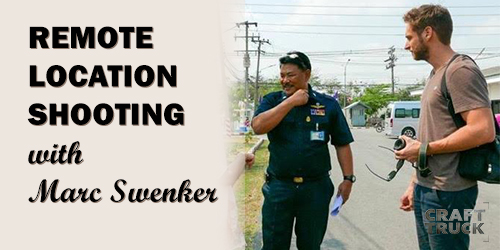 Welcome back to Business of Film, episode #70. This episode Marc Swenker takes us on location in Laos to the set of his latest feature and talks about what it takes to bring a show on the road to a country with no infrastructure.

Marc recently had a film premier at the 2015 Cannes International Film Festival Sleeping Giant. He works in Toronto, is also a member of the Producers Guild of America, and we look forward to sharing with you this episode.
We hope you enjoy this edition. Please leave us a review on iTunes, it really helps, and we appreciate it. We'll even send you a digital muffin.

Also, if you have any comments or questions, just write'em below or find us on Twitter.