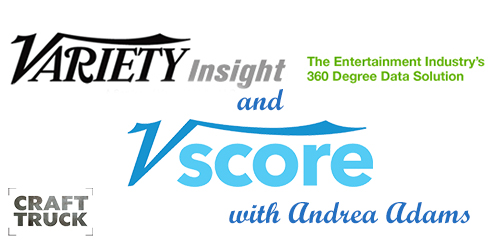 Welcome back to Business of Film, episode #65. This week we do a platform walk-through of Variety Insight & Variety Vscore.

Both of these platforms are incredibly powerful. They differ from IMDB primarily in the fact that they are curated by a staff at Vareity. Also, they provide a much broader base of industry information. Vscore provides a casting tool with the kind of data and information that is critical when casting a project. Here's what the above the fold looks like:
These tools are paid platforms available to both organziations large and small, and also to individual produers and filmmakers. note: this is not an affiliate.
If you are interested in this platform, you can speak with Andrea Adams at andrea.adams@variety.com
We hope you enjoy this episode. Please leave us a review on iTunes, it really helps, and we appreciate it. We'll even send you a digital muffin.

Also, if you have any comments or questions, just write'em below or find us on Twitter.