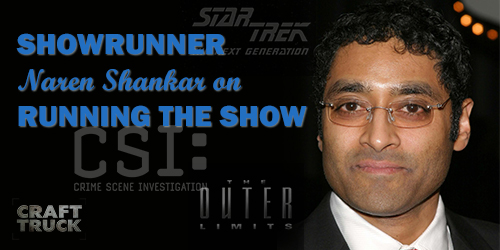 Welcome back to Business of Film, episode #64. This episode features one of the best showrunners in the business, Naren Shankar (CSI, The Expanse).

Naren started his career on Star Trek: TNG where he worked for 52 episodes. Since then, he worked on the Outer Limits, 182 episodes of CSI, Alost Human, and more recently Grimm and the currently in production SyFy series The Expanse.
This was an inspring conversation. But the true gold is in the subtetly with which Naren speaks about his craft.
I truly hope you get as much out of this episode as I did speaking with Naren.
We hope you enjoy this episode. Please leave us a review on iTunes, it really helps, and we appreciate it. We'll even send you a digital muffin.

Also, if you have any comments or questions, just write'em below or find us on Twitter.