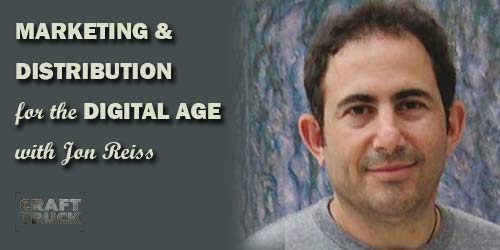 Welcome back to Business of Film, episode 61. We chat with author, consultant, and media strategist, Jon Reiss on this episode.

This was a really fun conversation. Jon has some really outside of the box thinking for a digital age. He's a true strategy guy and thinks about how to get your film out there in the right way.
There's some great advice on this episode which I'm excited to share with you.
– We talk about how much you should be allocating to marketing?
– What a Producer of Marketing and Distribution (PMD) does and how to find one?
– How you should go about developing audience?
And a whole lot more…
Also, featured on this episode, we got this Twitter question and we tackle it in depth at the end of the podcast:
Read the full article here: What's Behind a Europe Plan that would "Destroy" Independent Film?
@jesseikeman Something to tackle on the Business of Film podcast: http://t.co/59J00SR5XC

— Bob Woolsey (@bob_woolsey) March 30, 2015
We hope you enjoy this episode. Please leave us a review on iTunes, it really helps, and we appreciate it. We'll even send you a digital muffin.

Also, if you have any comments or questions, just write'em below or find us on Twitter.