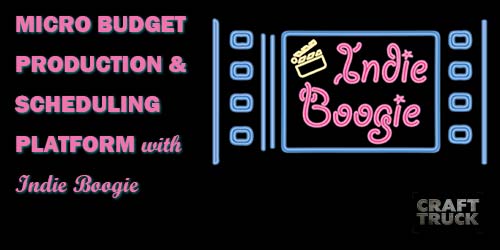 Welcome back to Business of Film, episode 56.

This is way Indie Boogie describes themselves: "Your one-stop online filmmaking platform. We offer a free online platform for producing independent films, providing tools and communities for all steps of the filmmaking process."
It's a really cool platform. Definitely worth checking out. And for the bootstrapper filmmaker, this tool might be right for you.
We hope you enjoy this episode. Please leave us a review on iTunes, it really helps, and we appreciate it. We'll even send you a digital muffin.

Also, if you have any comments or questions, just write'em below or find us on Twitter.