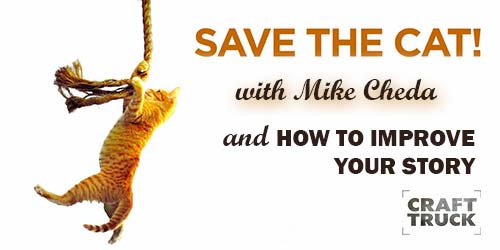 Welcome back to Business of Film, episode 52. Mike Cheda, story consultant, is with us on this story centric discussion of why projects work; or don't. I was first introduced to Mike via Save the Cat and we get into that and more.

Mike shares with us some pretty cool tips when thinking about story. In this discussion we talk:
1) the three reasons why most scripts fail.
2) what it takes to take a project to market.
3) and, of special note, the true take aways from Save the Cat.
This is a special episode because I hold Mike in such high esteem. I know you'll get a lot out of it.
You can find Mike at his website, or on Twtitter @MikeCheda.
We hope you enjoy this episode. Please leave us a review on iTunes, it really helps, and we appreciate it. We'll even send you a digital muffin.

Also, if you have any comments or questions, just write'em below or find us on Twitter.