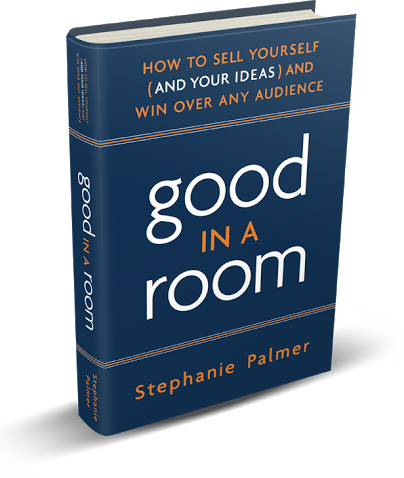 Welcome back to Business of Film, episode 34. This week we are joined by Stephanie Palmer, best-selling author of Good in a Room. Write. Pitch. Sell.
Curious about what makes a good pitch and what makes a bad pitch?
Want to know the secret to making sure that the executive you are pitching to doesn't "tune-out" in the first 30 seconds and is interested in what you have to say? This episode is for you.
Stephanie started her career as an intern on Titanic, then worked as an assistant to the President of Production at Jerry Bruckheimer Films, Chad Oman, and then took more than 3000 pitches as Director of Creative Affairs for MGM. She knows what she's talking about.
Some of the things we talk about in this episode:
– What's the BIG idea?
– Understanding what sells and why?
– The #1 Thing you NEED to lead with in a pitch? Don't break this rule.
– The "filter" that all studio execs use to evaluate your project.
– How to position yourself for maximum success – Directors/Writers — this ones for you.
– The 3 most common mistakes when you are in a room.
And much more…
SPECIAL BONUS: HOW TO TAKE A HOLLYWOOD MEETING – This free eBook is jam packed with actionable advice. It's an amazing resource that Stephanie is sharing.
We had tons of fun on this episode and there is so much actionable an practical advise that Stephanie shared with us. Enjoy this episode. Please leave us a comment below.
If you enjoyed this podcast, get email updates (it's free)