In the editing world you would be hard pressed to find many more accomplished editors that Lynzee Klingman. She is a terrific editor, with a huge number of credits to her name, but what it most fascinating is how she got her start. The gang here at Craft Truck had the pleasure of sitting down with Lynzee a few months ago in Los Angeles.
Learn By Doing

When she started out as an Apprentice at an editorial house Lynzee was one of very few women in the field as there was a thought that woman wouldn't be able to carry all the film cans and might cause the men to have to watch their language.
She was hired anyway and told they wanted a girl around the office to answer the phones and get the coffee, but also to cut the negative and read the sound tracks.
With no prior knowledge she was given very little instruction other than 'This is the negative, don't put your fingers on it and this is the picture, don't get any ashes on it.' She used this time to really gain technique, learning how to read soundtrack and how to splice film.
After a few odd jobs, cutting short films for friends in Los Angeles, Lynzee began assistant editing at a commercial house in New York. Here she discovered quickly that there was more to learn. She recalled sitting in the dailies suite watching 19 takes of a 25 second shot
People around me are say 'Oh that's great', 'that's too slow', 'I don't like the light there' and I'm looking at these 19 shots and I don't see anything. I didn't know what to look for, I had an uneducated eye
Find the Story Arc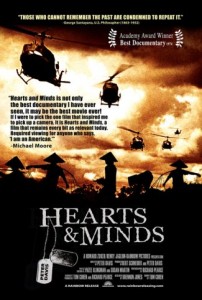 In 1968, as a part of the anti-war movement, Lynzee met a man who was making a film about Vietnam conflict, Emile De Antonio. Jumping in to her first ever feature film, she worked 7 days a week, 20 hours a day, for little money, but she was learning how to edit while working on something she really believed in.
I had no life except the film, but that's ok I was young, I didn't mind
The film, In the Year of the Pig, went on to be nominated for an Academy Award for Best Documentary Feature.
After a little more commercial work another film about Vietnam came along, and Lynzee's the first to admit
I got a little ambitious around this time. Because I had a film that did well, meant something, I cared about, and I wanted to do more like that.
She sought out and landed a position on Peter Davis' film Hearts and Minds. Working with a co-editor they dove into, but between over a year of footage from the US, Paris, and Vietnam, and the nearly unlimited access they had to stock footage they were looking at nearly 1,500,000 ft of film.
"What helps in these situations is transcripts" With that volume of film the first edit was done on paper, bits were picked out and handed over to the editors and they then had to figure out where all these pieces should go.
Documentaries are the best way to learn. You have to decide what goes in front of what, and for what purpose.
Cutting documentaries really taught story. You have to find character arcs, there has to be a reason for one piece to come before another.
Hearts and Minds went on to win the Academy Award for Best Documentary.
If the End Works, The Movie Works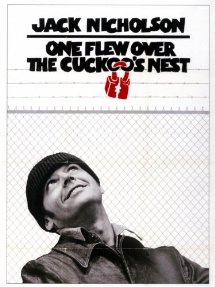 After the success of her first two feature films, it still wasn't easy to make the leap to over to fiction. It took a year of being told that she didn't know how to cut a story and wasn't experienced enough before she got an opportunity to meet with Milos Forman for One Flew Over the Cuckoo's Nest. Having seen most of the films that Milos had made to that point Lynzee was eager to work for him.
It was like the magic job of my dreams.
Working with two other editors, Richard Chew and Sheldon Kahn, Lynzee started out doing scenes like the 'meeting with Dr Spivey' and McMurphy's meetings with the other shrinks. More documentary. Then she got the opportunity to cut some action starting with the basketball game.
Milos is a fantastic person in an editing room, and his voice is always in my mind.
He taught her about what you can do and what you can't do. He always encouraged her to try everything, to look at all the options. He would say, "If you've got an idea make it work. If you can't keep trying"
It was her experience with documentary that gained her the esteem of Milos. While cutting the scene where Jack Nicholas' character first meets "Indian", after that moment he turns and then he appears in another shot. They couldn't find a way to bridge the two shots that made sense. No one had a solution, until while looking through the footage Lynzee found a take where after calling cut Jack looked at Milos and walked towards and past the camera before the operator had stopped rolling.
Everyday you do things that blow your mind, that blow your director's mind. That's what you like to do make things work.
Working on the ending Lynzee took what they had already put together and began playing around with the arrangement of shots until Milos saw a version and simply said, "That's it. It's great. If the end works the movie works"
One Flew Over the Cuckoo's Nest went on to receive 5 Academy Awards, as well as a nomination for Editing for Lynzee.
This auspicious beginning has lead to an incredible, varied career. She worked on two more films with Milos (Hair, Man on the Moon), as well as a laundry list of great films including Ali, Little Man Tate, War of the Roses, Hoffa, and City of Angels.
Check out the video of our interview with Lynzee part 1 part 2, or if you want to get the whole conversation listen to the full unedited podcast here.