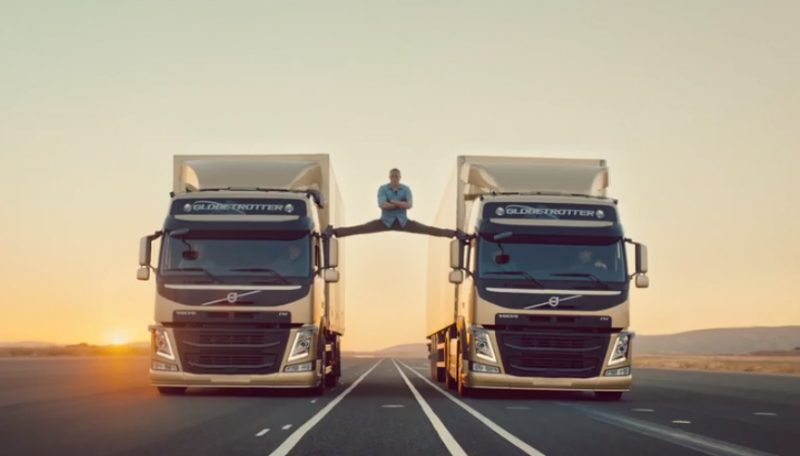 Everyone is talking about the golden age of tv. But what about the golden age of ads?
Twenty years ago, television wasn't nearly as good as it is today. Of course, there were great shows, which shall go unnamed here, but compared to such shows as The Walking Dead, Breaking Bad, Battlestar Gallactica, Mad Men, House of Cards… the list goes on… the shows of tv's past don't compare.
Now think about television ads. We used to put up when them. Then we fast forwarded through them. There was only one day a year when we all got genuinely excited about advertising and commercials, Superbowl Sunday. Why? Because there was a promise of something special. The promise that we were going to be entertained. The promise that for one moment, we had something to look forward to besides the usual.
Now, the tables have turned. The golden age of television ads is here. Red Bull may have kicked it off, but recently there's been a deluge of ads that have gone viral. Most recently, the Jean-Claude Van Damme Volvo commercial. Why? Because they are entertaining. Because they connect with our core emotion. And because they aren't selling. They are showing. They aren't telling us to buy something. They are telling us a story. We connect the dots ourselves.
That's the difference between a great ad and one that is not. That's the power of a great story.
Previous post: Putting Context into Your Sales Pitch