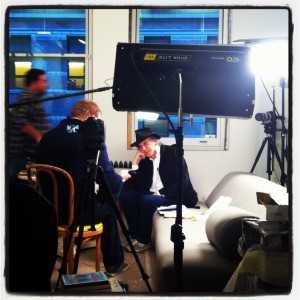 Thanks for checking out Craft Truck. If this is your first time here, this is the place to start. The site is run by Jeff and Jesse, we're Toronto based, love film and are taking the time to build a really comprehensive site for you.
What is Craft Truck? Besides it being the place where you go for a snack on a film set, crafttruck.com is a resource site. And there's tons of great stuff to deep dive into. If you are into Cinematography, Editing, SFX, VFX, Producing and more, then there's just a ton information to keep you busy for a long, long time.
Here's how we'd recommend you use the site.
OUR SERIES:
There are currently five series that we run on the site; each series is ordered by season. Here they are:
Through the Lens – conversations with cinematographers
In the Cut – conversations with editors
Meet Your Makers – conversations with SFX, VFX, Props and more
Tech Bites – discussions about specific products, usually with the reps themselves
Snacks – a two minute bit of useful information on a specific topic
As permanent video content, we've done our best to organize it in such a way that you can find the right video, person, information and interests that are right for you.
To give you an idea, here's just one example of a really cool Snack with Gordon Willis, the master of light, and cinematographer of "The Godfather" and "Annie Hall"… among others:
PODCASTS:
Business of Film features producers, distributors, sales agents and other film professionals discussion everything from financing, packaging and distributing your film.
Craft Truck Uncut features all of the uncut audio interviews from Through the Lens and In the Cut; unedited, you get the complete conversation as it happened.
BLOG:
The blog is our place for other kinds of content. Be it BIG or small ideas. And like any blog, it's bloggy, and sometimes we'll even talk about how to make a latte.
FREE STUFF:
And please don't forget to sign up for our newsletter. You can do so right here and we'll make sure to only send you the good stuff. You will instantly get two free eBooks including:
Music in Film: A Producer's Guide to Licensing Music and
Six Things To Do Before Buying a Digital Cinema Camera. Pretty cool.
Get Free eBook's: